Senegal have their focus on a fourth successive beach football title ahead of the 2022 African Beach Soccer Cup of Nations. The West Africans are the recipient of the last three titles. They sealed their third straight beach football title with the win over Mozambique in the final of the last edition of the aforementioned tournament last year. Also, Senegal have won the tournament more than any other country with six beach football titles.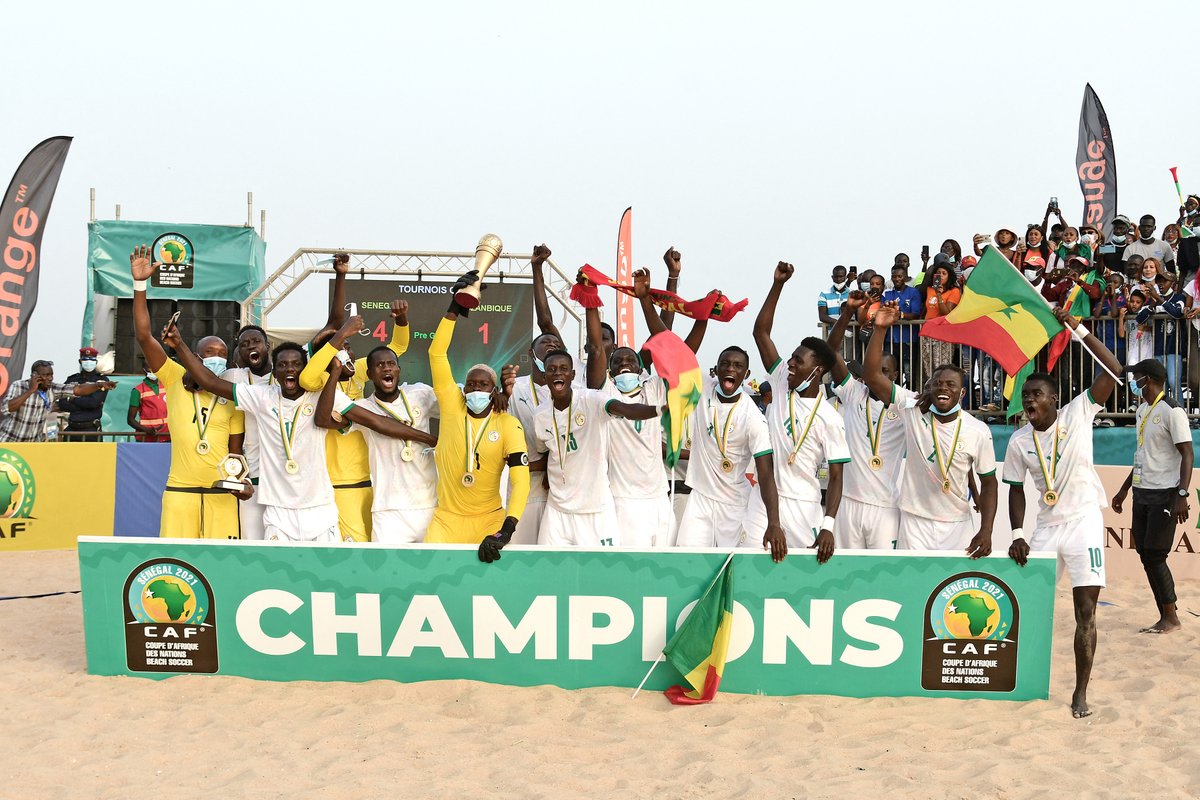 Reigning beaten finalists Mozambique are the hosts for the African Beach Soccer Cup of Nations this year. The city of Vilakuzo in Mozambique will play host to seven other teams. The tournament will include teams such as Nigeria, Egypt, Malawi, Madagascar, Uganda, Morocco and Senegal in addition to host nation Mozambique.
Senegal are the overwhelming favourites to win the above mentioned beach football tournament. They won the tournament for the first time in 2008 before adding a second beach football title three years later. The West Africans secured their third beach football title in 2013. Three years later, Senegal won their fourth title. Senegal sealed a fifth beach football title in 2018 before their sixth title was won last year.
Nigeria are the second most successful beach football team in Africa behind Senegal with two titles. They won the first of the two titles during the 2007 edition. Two years later, Nigeria made it two titles from three editions. When they won the African Beach Soccer Cup of Nations in 2009, Nigeria were the most successful team in the history of the tournament. Since then, Senegal have won five more titles to become the best team in the history of the tournament.
In this year's African Beach Soccer Cup of Nations,there are three former winners. Madagascar, Nigeria and Senegal are the former winners. Madagascar won the tournament in 2015.