The 2017 edition of the CONCACAF Beach Soccer Championship is edging nearer and 16 countries are preparing themselves for this upcoming event which is scheduled to initiate on February 20 of 2017.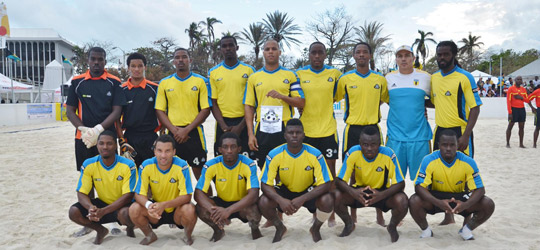 This is going to be the 2nd time that Bahamas hosts this event and the team captain of the country has recently voiced his excitement in being the hosts once again as Gavin Christie said: "It's an amazing opportunity to not just play in but host this tournament once again. Then to follow that up with hosting and playing in the World Cup, we are excited and The Bahamas will be ready".
Mexico are the current champions of this competition after claiming a convincing 4-0 triumph over Costa Rica during the previous edition of the tournament which was back in 2015 and hosted in El Salvador.
The team captain of the Bahamas team stated that they are excited to host this event once again and they are hoping to make a genuine charge for the title which the nation has never won.
El Salvador, United States and Mexico are the only nations that have won this competition while the rest of the participating nations are in search for their first title.
Anton Sealey is the president of the Bahamas Football Association (BFA) and he has also recently voiced his excitement for the approaching event as he said: "We are eager to welcome fans and visitors from around the world so that they can experience the hospitality of The Bahamas. I look forward to seeing thousands of visitors in Nassau in February and then again in April when we welcome the world to the pristine shores of Nassau, Bahamas".