The teams for this year's African Beach football tournament has been decided after the qualifiers were completed last weekend. The teams will also compete for places at the FIFA Beach Soccer World Cup next year at the African tournament this year.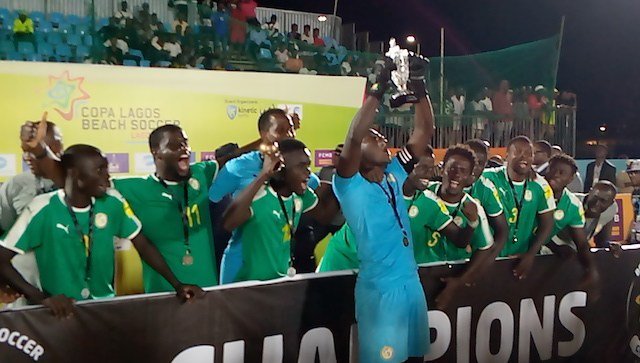 Apart from hosts Mozambique, the other teams who have qualified for the African Beach football tournament this year are Malawi, Nigeria, Senegal, Egypt, Madagascar and Uganda. The final spot at the Beach football tournament is between Ivory Coast and Morocco after their qualifier was abandoned. Confederation of African Football (CAF) will decide the last spot for the tournament billed to take place from September 21 to 30, 2022.
Senegal are defending champions and six-time winners of the African Beach football tournament. They qualified for the tournament by beating Cameroon heavily with seven goals scored in the second half.
Nigeria became the second team to qualify for the tournament after hosts Mozambique. They sealed their place after Libya pulled out of their tie.
Egypt have also qualified for the tournament after seeing off Ghana. They had to overturn a deficit from the first leg in the second leg. Ghana won the first leg 6-5 before the Egyptians won the second leg 7-5 for an aggregate scoreline of 12-11. Egypt have made the most appearances in the history of the competition. After seeing off Ghana, Egypt will make appearance number 11 at the tournament.
Malawi would play at the tournament for the first time after seeing off Tanzania via the away goals rule. Uganda saw off Comoros via a 9-5 aggregate scoreline to qualify for the aforementioned African Beach football tournament.
Madagascar are one of four teams to win the tournament and they qualified for the latest edition by seeing off Seychelles. Madagascar won the 2015 edition and they sealed their place in Mozambique with an aggregate victory of 11-4 at the expense of Seychelles.